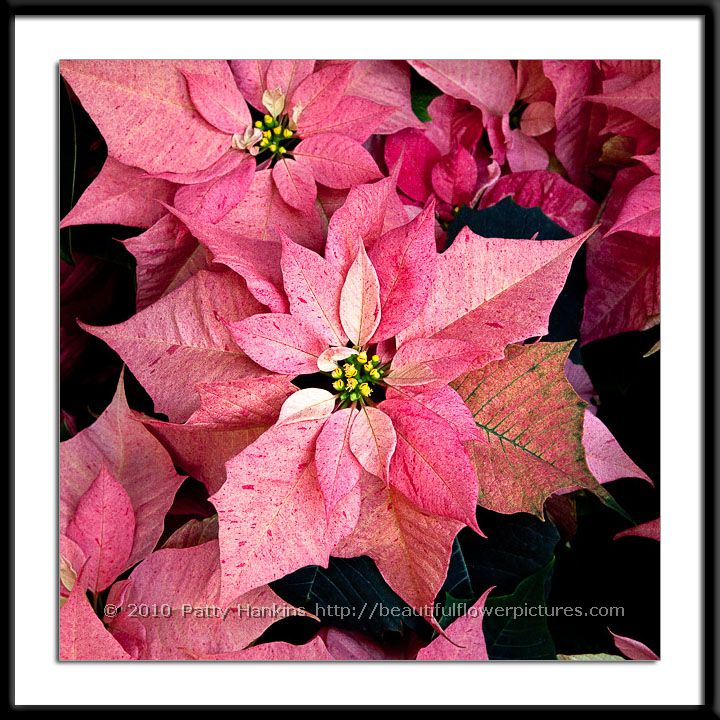 DaVinci Poinsettia© 2010 Patty Hankins
Here are some posts and articles that I enjoyed this week – hope you enjoy them as well
Photography and Art Links
Central Station has Mysterious paper sculptures – Central Station Blog post
Art Biz Blog has Why Your Art is the Profile Picture for Your Facebook Page
Pixiq has Dear Transport for London, why do you hate dSLRs?
Dan Williams has Savannah Sunrise
National Park and National Wildlife Refuge Links
National Parks Traveler has Hiker Wants Great Smokies Mountain National Park To Divulge Comments On Proposed Backcountry Fee, Grant Will Rehabilitate Boone Fork Trail Portion of Mountains-to-Sea Trail on Blue Ridge Parkway and Snakes Alive! There's An App For That At Everglades National Park
Wildlife Links
National Parks Traveler has Orphaned Florida Panther Released into the Wild at Big Cypress National Preserve…
BBC Nature has Threatened species need farmland
The New York Times has In Southern Arizona, Rare Sightings of Ocelots and Jaguars Send Shivers
Refuge Watch has Lead Bullets Preventing Recovery of Condor
Environmental Issues Links
BBC News has Brazil Amazon deforestation 'at lowest level in years'
NYTimes has E.P.A. Implicates Fracking in Pollution
If you're in the DC area – I hope you'll join me and other flower lovers at our DC Flower Safari Meetups. Next one is scheduled for December 11 when we're heading to Longwood Gardens in Kennett Square, PA. Hope to see you there!