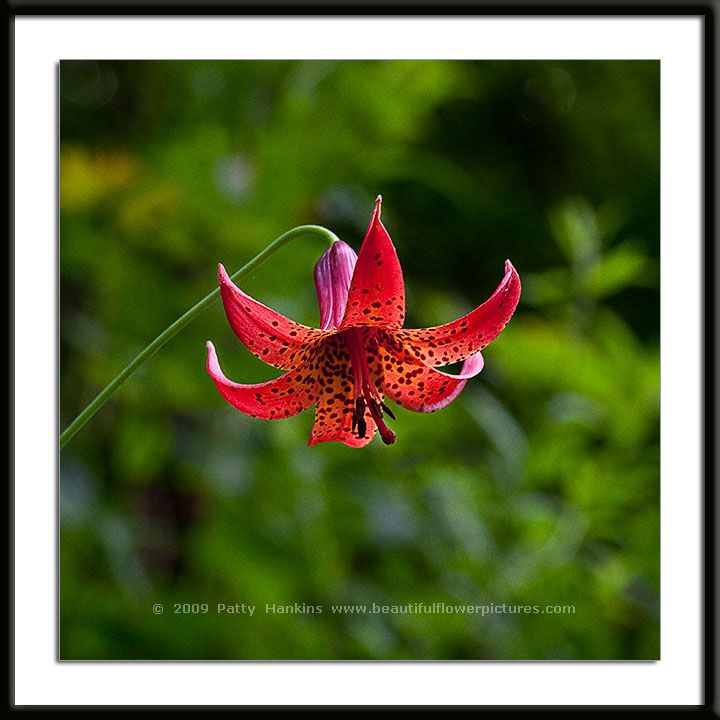 Red Canada Lily (c) 2009 Patty Hankins
Here are some posts and articles that I enjoyed this week; I hope you enjoy them as well
Flower and Plant Links
Native Plants & Wildlife Gardens has Backyards As Arks for Wildlife
National Park and National Wildlife Refuge Links
National Parks Traveler has How Might The National Park System Fare Under A "President Romney"?
Wildlife Links
National Parks Traveler has With Wolves Being Delisted, NPS Asked To Protect Them In John D. Rockefeller Jr. Memorial Parkway and Scientific Progress Could Help Share Yellowstone National Park's Pure-Bred Bison With Other Sites
The Nature Conservatory has Nature's Copycats: Butterflies, Hornets and Orangutans
The Washington Post has Genetically modified pet fish worries Florida environmentalists
Environmental Issues Links
Slate has Rachel Carson Didn't Kill Millions of Africans
Photography and Art Links
The New York Times has A Picasso Online for Just $450? Yes, It Is a Steal
National Geographic has Special Edition: Top 25 Wild Bird Photographs by Art Wolfe ©
Poynter has How National Geographic Traveler exposes problematic entries in its photo contest
DC Area Flower Safari
If you are in the DC area, I hope you will join me and other flower lovers at our DC Flower Safari Meetups. The next Meetup is scheduled for Saturday, September 29. The location will be announced by mid September as we are not sure what will be blooming at that time. I hope to see you there!