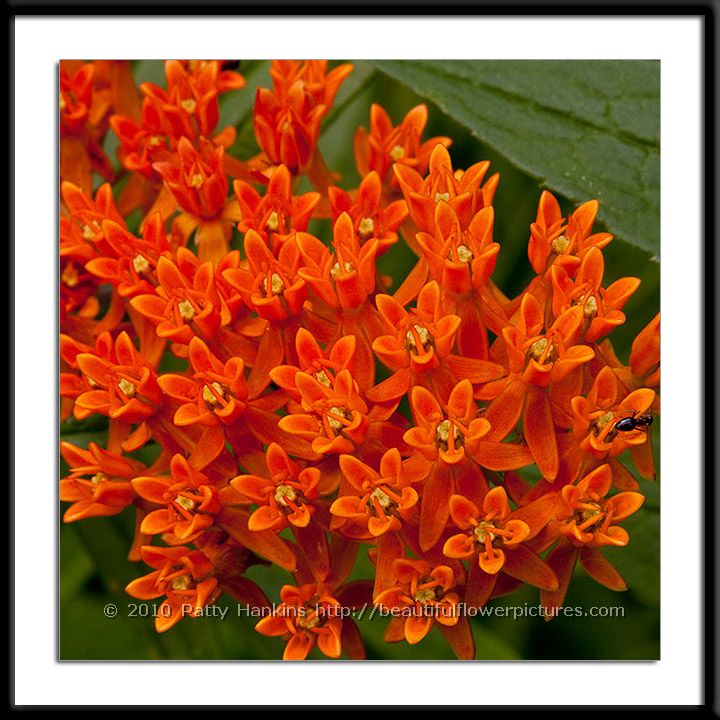 Butterfly Weed (c) 2010 Patty Hankins
I'll be doing two links posts this week since I haven't done one in a few weeks. Hope you enjoy these links.
Photography and Art Links
Black Star Rising has Photographers, Be Sure to Watch Out For Online Scams
Jim Goldstein has Review: Ansel Adams in the National Parks
Photo Business News & Forum has Lessig's Kool-Aid: Proposed New Norms – Don't Drink
Dear Rich has How to Register a Group of Published Photos
Plagiarism Today has The Facebook, The DMCA and The Problem with Counternotices
Photopreneur has Surviving the Death of Stock Photography
PhotoAttorney has A DMCA Case of Note for Photographers
Gardening, Flower and Plant Links
NYTimes has A Seed Library for Heirloom Plants Thrives in the Hudson Valley
Wildlife Garden has Getting to Know Plants' Wildlife Value and It's a Girl! Why Sex Matters in a Wildlife Garden
Washington Post has The Mighty American Chestnut Tree, Poised for a Comeback
Sustainablog has Indian Scientists Developing a Green Paint from Flowers
Karen's Garden Tips has Botany for Gardeners: The Leaf Part I General Characteristics
Christian Science Monitor has Milkweed: Not Just for Monarch Butterflies
National Park & Wildlife Refuge Links
National Parks Traveler has Interior Secretary Signs Cape Wind Project Lease, Stresses Need for U.S. to be Energy Independent
Wildlife Links
NYTimes has Scientists and Soldiers Solve a Bee Mystery
National Parks Traveler has In Race to Halt Spread of White-Nose Syndrome in Bats, USFWS Grants $1.6 Million for Research and DNA Tests Indicate Yellowstone NP Elk, Not Bison, Most Likely to Spread Brucellosis
Christian Science Monitor has Dracula Fish, Lipstick Gecko, 23-foot Carnivorous Plant Among New Species Discovered
BBCNews has On How the Leopard Got Its Spots
Ventura County Reporter has Volunteers Saving Condor Chicks from Danger
Environmental Issues Links
CNN has UN Summit Sends S.O.S. on Biodiversity
Slate has Can Biodiversity Conservation Reduce Poverty?